Adam Strachan Awarded 16th Annual "Community Leadership Award" by Leadership Park City
Post Date:
10/08/2018 12:23 PM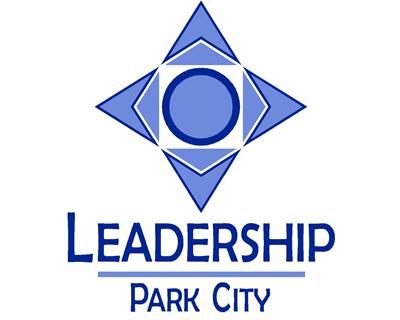 Adam Strachan Awarded the 16th Annual "Community Leadership Award" by Leadership Park City
FOR MORE INFORMATION, CONTACT:
Myles Rademan
Director of Leadership Park City
myles@parkcity.org
435.901.8778

PARK CITY, UTAH (October 5, 2018) — Leadership Park City is pleased to honor Adam Strachan as the recipient of its sixteenth annual "Community Leadership Award." This award recognizes an outstanding Park City citizen who through sustained involvement, tireless commitment and insightful leadership has made significant contributions to the greater Park City community.
Ben Franklin wrote that "Even the greatest vision without action is simply hallucination."
The Community Leadership Award honors individuals who act and persevere; who makes good things happen with the help of and for the benefit of others.
Adam Strachan and his family moved from Salt Lake to Park City in the late 1980s. After attending college at USC in Los Angeles and law school at the University of Utah, Adam and his wife Helen moved back to Park City in 2006. They have two kids, Hannah and Ada, who attend McPolin Elementary. Adam is an attorney in town who specializes in representing ski resorts, and Helen is a Deputy County Attorney for Summit County. They live in Prospector and try to keep their kids and themselves as active as possible in the community and the outdoors.
Adam through his tireless efforts over 10 years as a Park City Planning Commissioner and finally as Chairman of that august body shepherded the Treasure Hill project through countless meetings sometimes lasting into the wee hours of the morning. Though threatening to retire several times as his various Planning Commission terms ended, he was persuaded to stay on to share his knowledge, passion and perspectives on one of the most complicated, difficult, thorny and contentious development and land use issues ever confronting Park City. As an almost native Parkite (whom I watched grow up) and a practicing lawyer in the law firm started by his illustrious parents his attention and commitment to the future well-being of our town is an inspiration to all future community leaders. Adam approaches his service with a sense of humility, a love for learning and listening, a shining authenticity, and a commitment to personal and community health. In everything he does one recognizes a deep sense of mission and a great sense of humor.
Our community is now poised on Tuesday, November 6 to vote on the eventual future of the Treasure Hill project perhaps concluding this long running chapter in Park City's history.
Leadership Park City is proud to honor Adam Strachan with its sixteenth annual Community Leadership Award. He exemplifies the sustained leadership necessary to strengthen community institutions, the initiative to champion practical planning, and a spirit that helps define the public good.
His extraordinary efforts to better our community has earned him tremendous respect and admiration from his peers and the tenacity with which he approaches issues is an inspiration to us all.
Adam is one of Park City's 'leadership heroes', and Leadership Park City is honored to bestow this year's annual Community Leadership Award on him. He joins previous award recipients, Candy Erickson, Bob Richer, Sally Elliott, Jan Wilking, Meeche White, Mary & Charlie Wintzer, Rob Slettom, Tina Lewis, Bill Brown, Jess Reid, Insa Riepen, Dana Williams, Christina Miller, Jenni Smith, Jane Patten, and last year's recipient Fr. Charles Robinson, as leadership role models for our community.
###
The Community Leadership Award is presented annually in October at the Leadership Park City welcoming reception and final banquet.
Now entering its 25th Silver Anniversary year, Leadership Park City is an award-winning, community-based leadership program designed to provide emerging leaders with new and additional skills and networking opportunities helping them make positive and lasting contributions to the greater Park City and Summit County communities. The program is supported by a wide variety of public and private sponsors sharing a faith in building strong communities and community leaders. The program now has over 600 participants and alumni.