Leadership Park City Alumni Spotlight
What's Up with Diego Zegarra, Class 20 by Pamela Longley (20)
Post Date:
07/07/2017 2:18 PM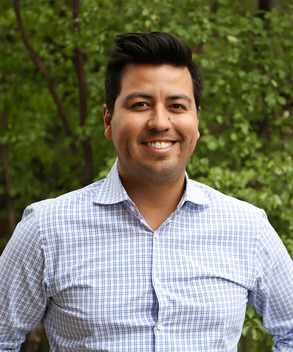 The Park City community is an ever-evolving amalgam of people joining the population from both domestic and global locals. As our community continues to grow in this fashion, the need to engage and service all layers of our populace becomes more apparent. If you've kept up with the news, you're sure to have noted Class XX graduate, Diego Zegarra's efforts to tackle these initiatives via The Solomon Fund; a subset of the Park City Community Foundation.
Diego, a native of Lima, Peru, came to Utah for the first time in the winter of 2003/04 at age 19 to work at Solitude Ski Resort. A familiar story to any ski town, after one winter in the Wasatch Mountains, he was hooked. Resolving to study in the U.S.he enthusiastically transferred to the University of Utah to pursue his education in the fall of 2005. Although his plan was to head back home after finishing school, Diego found himself with a job in Park City and decided to stay. An important cross-road for Diego, he found himself working with an after-school program. "Working with kids changed both my outlook and career path," says Diego. "I got involved with nonprofits after that and never looked back. Hands down, the best decision of my life, so far!"
Leadership's Role in Diego's Nonprofit Evolution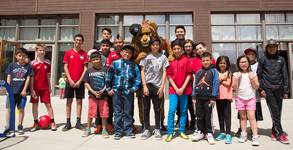 Looking for ways to grow both his engagement with the Park City community and his drive to make a difference in the lives of Latino kids, Diego was excited to join Leadership Class XX. Networking was also a main goal. "I was interested in creating relationships with residents I may have otherwise not had an opportunity to connect with," notes Diego.
He is confident Leadership allowed him to grow as a professional and connect with a myriad of agencies and organizations in town, along with city and county personnel who have been influential in sculpting his current role with the Park City Foundation and The Solomon Fund. Diego understands how important nourishing these relationships can be to a fledgling community movement. "Through the development of these relationships, we have managed a successful launch of The Solomon Fund. Without these strong partnerships, we would not be able to impact change."
Strategic Access For All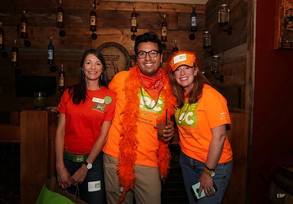 In his current role, Diego is working for the Park City Community Foundation leading the newly created initiative, The Solomon Fund, which focuses on integration through recreation. The goal, according to Diego, "is to create a more inclusive, integrated and complete community by increasing access for Latino children to sports and recreation."
They are working toward a 21% integration metric and will consider the program a success once that metric is met. Why 21%? It mirrors the percentage of Latino students in the Park City School District, thus the goal is to see that level of participation in area leagues, camps, programs and activities. There is an appetite on the part of Latino community to participate in local area activities, however, they encounter some unique barriers. "The barriers aren't intentional," notes Diego, "however they do stand in the way of strategic integration."
Barriers include parents not having access to transportation to and from fields and activity locations and agencies not having the bandwidth to help everyone with a need. When asked how we could, as a community, assist in overcoming the barriers, Diego suggests creating a scholarship program to advance greater access to gear and equipment for the kids his foundation serves. He would like to see a program(s) which engage the community with the Latino population and connect families on familiar levels. Building a bridge between kids, families and ultimately communities is one of the primary missions of Diego and the Solomon Fund.
Assimilation through recreation seems like a distinctive path by which to achieve these goals. "The Solomon Fund chose recreation and sports as a vehicle to promote the goal as it is such an integral part of Park City culture and the benefits to the kids participating are numerous." From the obvious health benefits to fostering a sense of belonging and integration, the kids benefit substantially from involvement in community recreation programs.
For more information, visit http://parkcitycf.org/call-for-ideas/ or http://parkcitycf.org/our-impact/other-programs/solomonfund/. For more information about Leadership Park City or to apply, click here. Originally published in the Leadership Park City Alumni July 2017 newsletter.
Return to full list >>