Community & Public
Affairs News
Backhoe Report
Post Date:
04/24/2017 3:00 PM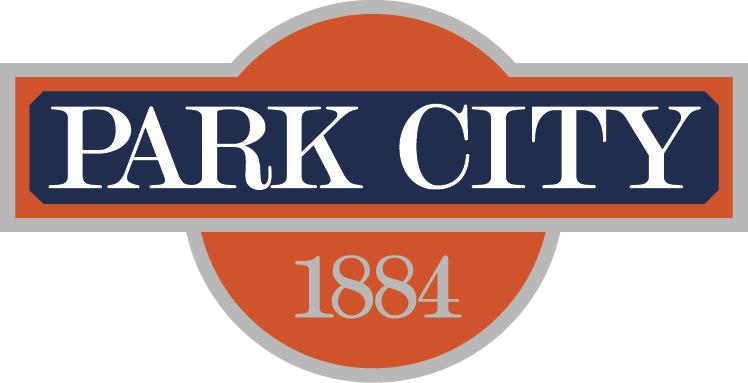 BACKHOE REPORT for April-May, 2017
Prepared by: Lynn Ware Peek
Community Engagement Liaison
lynn.ware-peek@parkcity.org
OLD TOWN
Lowell Avenue (Park City Mtn south to curve to Empire Ave)
Construction began April 2017

Start utility work at the Manor / Lowell intersection as the first item of work. .
Meeting held on April 6th to inform nearby residents

For further information: Kim Clark; kim.clark@parkcity.org
1450-1560 Park Avenue Housing Project – Affordable/Attainable Housing
Construction began fall 2016 – anticipated completion summer 2017

4 of 8 homes are framed and will be ready for mechanical, electrical, plumbing early April.

Of the remaining 4 homes, 2 have their footings and foundations poured and will be ready for framing early April.

The remaining 2 homes will be excavated and footings and foundations poured mid-April.

There will be two 1-br units (800 SF), five 2-br units (1,120 SF), and one 3-br (1,300 SF). Sale prices selection process will likely be announced in late spring, 2017 and move-in date estimated for August/September of 2017. More information on sale/selection process will be published as the application process and pricing is finalized.

For further information: Dave Gustafson; dgustafson@parkcity.org
Woodside Park - Lower Park Avenue affordable housing project
Proposed projected construction start September 2017, completion anticipated April 2018

Project is still in design stage

For further information: Jonathan Weidenhamer; jweidenhamer@parkcity.org
Kimball Garage (Private Project)
Construction began fall 2016 – completion anticipated 2018

Restriped Heber Avenue in anticipation of the crane

Temporary crane in place

Current effort towards an air space agreement with the City and affected neighboring property owners for longer term crane.

Contractor required to notify affected owners at least 24 hrs prior to any impactful activity, as determined by the Park City Building and Engineering Department.

Rented all parking along Heber to be used for the crane and unloading, once approved.

Anticipated early April for installation of new footings under old Kimball Garage. Shore up roads at Main and Heber in preparation of the new building footings and foundations anticipated in April.

All scaffolding, covered walkways and construction activity must be removed from the Park Ave, Heber Ave and Main St (both sidewalk and city property) by Nov 21 unless otherwise approved.

For further information: Michelle Downard; mdownard@parkcity.org
Main Street Sidewalk Replacement - 4th Street to Treasure Mountain Inn
Anticipated start mid-May 2017 – completion expected September 2017.

West side of Main Street from 4th Street to the bulb-out in front of the Treasure Mountain Inn.

Install new granite curb, new water meters, granite pavers within a concrete band, new street lights, new benches, trash cans and removable planters/pots at the bulb-outs.

The construction will take place in approximately 100' sections. It will take approximately 2 weeks per section for 6 sections.

Access to business will be maintained during the construction but parking will not be available during this period.

Sidewalks from Treasure Mountain Inn to Grappa will likely not start construction until 2018.

For more information: Lynn Ware Peek; lynn.ware-peek@parkcity.org
Main Street Plaza (Brew Pub Parking Lot)
Projected start Spring 2018 anticipated completion Spring 2019

Project in the design development phase of drawings.
Awaiting analysis of expanded traffic study on circulation with proposed new road connector between Swede Alley and Main Street.

Staff working through easements for the subdivision plat.

For more information: Jonathan Weidenhamer; jweidenhamer@parkcity.org
Parking Technology Project
Anticipated rolling closures late May in China Bridge parking structure, one section and entrance at a time.

Painting, minor electrical and small areas of concrete work will be scheduled. More details and timeline to follow.

Parking outreach will be the focus of the next several months, with stakeholder employee and business group meetings, a monthly public forum, and presentations to local businesses and groups.

For more information: Kenzie Coulson; mckenzie.coulson@parkcity.org
PROSPECTOR AREA
Prospector Ave (Bonanza to Gold Dust lane)
Mid-June 2017 anticipated start – fall 2017 completion

Enhance and promote alternative multi-modal transportation uses and address roadway infrastructure.

Create a safe environment for all modes of travel

Reduce vehicular speeds by introducing a "complete street" cross section

Defining more efficient use of existing space by better marking travel lanes and bus pullouts

Upgrade the street lighting with LED fixtures

Improve the roadway drainage

Resurface the asphalt pavement

To be put on the construction email update list, send an email to
WATER PROJECTS
Old Town – 4th Street
Anticipated start August 2017 – completion October 2017

Replacement of water line on 4th Street between Swede Alley and Main Street (between Java Cow and Chimayo). Designs finalized soon then will go to bid.

Construction to occur June-July with a short construction window.
This stretch was determined to be in need of replacement due to a recorded history of leaks and repairs.

The waterline upgrade would also address deficient fire flows in the vicinity of Main Street and Swede Alley.

For further information: Nick Graue; nick.graue@parkcity.org
Park Meadows – Creekside
Anticipated start Spring/Summer 2017 – December 2017

The new filtration building will add filtration to the Park Meadows well as required by the Utah division of drinking water.

The well is under direct influence of surface water. The added filters will round out the existing process consisting of ultraviolet (UV) light and chlorine for disinfection.

New building will have a covered patio as an amenity to the nearby park.

The existing well buildings will be demolished and the area will be landscaped.
Quinn's Junction Water Treatment Facility
Under construction currently – anticipated completion July 2017

Add additional filtration to remove total organic carbon (TOC) and manganese from the source water (Weber river). During spring run off or heavy rain events, high concentrations of TOC and manganese are found in the water and have in the past either reduced the production capacity or shut the plant down. These new filters will allow full production during these events.

Add a back wash tank to better clean the existing filters and the new filters.
Energy
Optimize operations by better using tank storage to pump during off peak times, modifying and replacing pumps with more efficient and variable speed pumps.

Install a new pipeline that will dramatically increase the efficiency of the connection to Jordanelle Special Service District's system and reduce the pumping required in our system.

The new connection will bring water in at the top of our system rather than at the existing location near St Regis Hotel.
New meters
Continue to replace large customer meters that are old and inaccurate. More accurate metering provides feedback and awareness to customers on actual water use so they are more likely to reduce their use.

For further information: Clint McAfee; clint.mcafee@parkcity.org
ROAD PROJECTS
SR 248 from US40 to SR32
Repaving. Start May 1 - completion anticipated late August
Bonanza Drive to US40
Questar performing sub-surface utility work. Start anticipated June 1 - complete by October 15.

For further information; Alfred Knotts; alfred.knotts@parkcity.org
Return to full list >>