Transportation Strategies and Parking Technology Project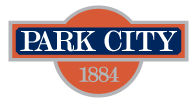 Parking is currently free in the Old Town area with inconsistent parking time limits, spotty enforcement, and confusing way finding/signage which results to increased congestion and vehicle miles travel due to drivers looking for parking. Free parking in Park City's most popular yet congested area does not support recommendations and strategies in the General Plan, Traffic and Transportation Master Plan, or the recently adopted Transportation Demand Management Plan which estimates that parking demand management can reduce vehicle miles traveled from between 10-15%. Lastly, private and public parking are not managed in a comprehensive manner which does not make the most effective use of the available inventory. As such, staff proceeded with the development of the Downtown and Main Street Parking and Management Plan.
A Brief History on Old Town Parking Management

2014 & 2015

Conversations about the lack of available parking on or near Main Street increased. China Bridge was estimated to be 95%-100% full during peak times, including Friday and Saturday nights. Several pilot programs were tested to see if we could influence change in parking without moving toward paid parking.
2015 & 2016

Parking consultants worked on a year-long study to provide recommendations related to managing parking availability and traffic congestion in Old Town.
2016 & 2017

Based on results of the study, City staff, City Council, and HPCA are working together toward implementation of parking technology tools to better manage the existing supply of parking.
In the News
Catch up on the latest coverage of Park City's Parking Management Project below:
April 2017:
Old Town Parking System Closer to Implementation