Sundance at the MARC
Yes, you can still workout!
Post Date:
01/05/2018 8:00 AM
Sundance closures affect the basketball gymnasium and tennis court #4 ONLY. All other areas of the facility will be open. During the festival, be prepared to show your gym bag, tennis racquet, key fob, etc to parking personnel. Please enter the parking lot at the west end (closest to pool).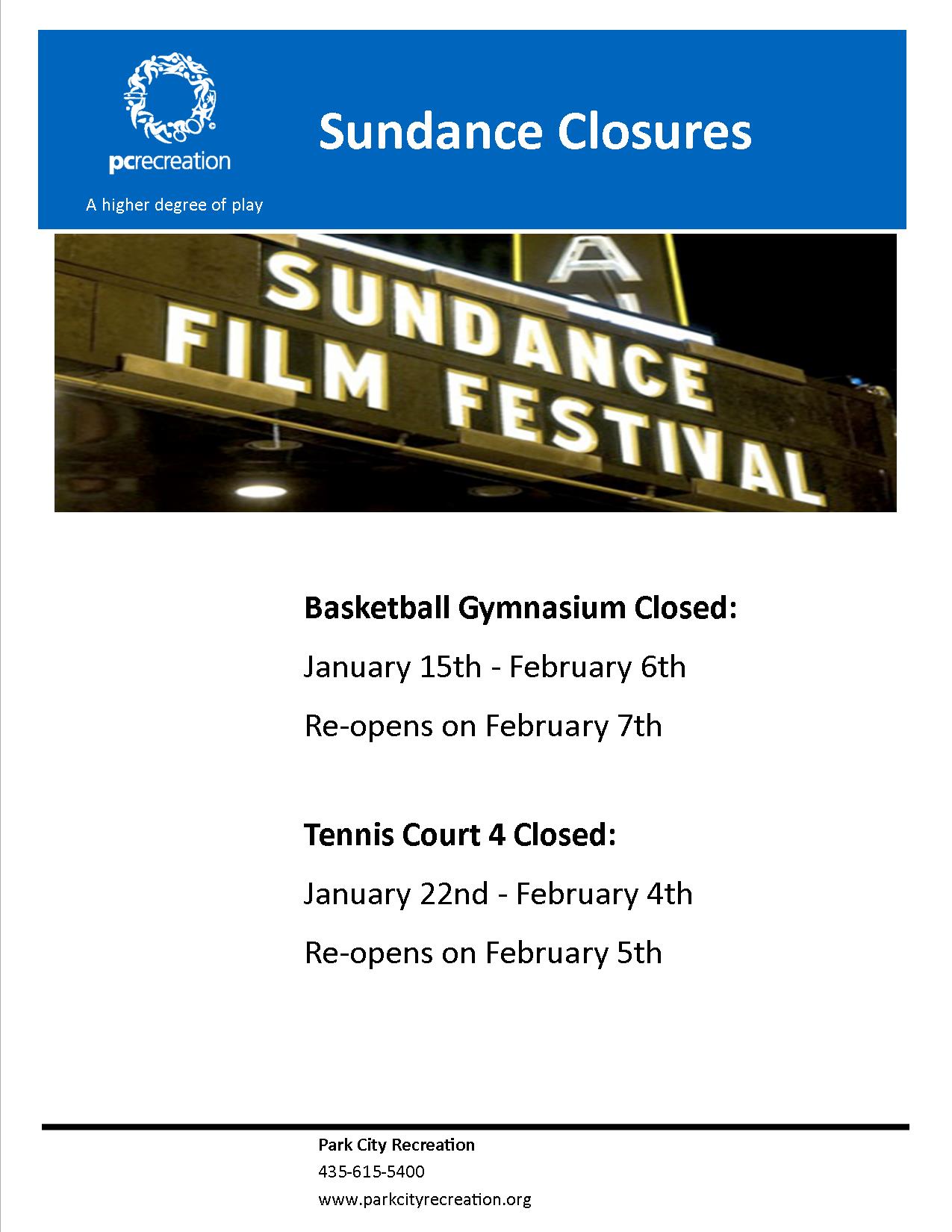 Return to full list >>